The Association of Chief Executive Officers (ACEO) and the Sponsorships, Programmes & Wellbeing Team, with the specific aim of providing high level services to its members, has ensured a holistic package of eight Programs, which meets the real needs of the members.
Special Health Programme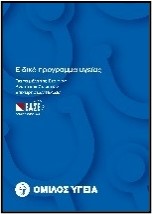 People's health is the greatest asset of our society. The Association of Chief Executive Officers (ACEO) has ensured, in cooperation with Hygeia Group, a Special Health Programme for Members and their families. A long partnership which, for the last 22 years, has provided ACEO members with a series of special preferential prices and significant discounts in the clinics & the diagnostic centres of the Group for themselves, their spouses, their children and parents, with the demonstration of the ACEO individual privilege card and that of the special Health Card that is issued for members.
Mentoring Programme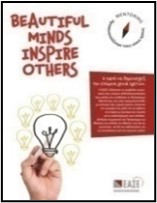 Focusing on the personal and professional development of its members, the Association proceeded to the establishment of the Mentoring Programme. The programme is an essential vector for conveying the experience, the vision and the guidance of ACEO Mentors to ACEO Mentees who are looking for a different perspective on career management and professional development.
Manager's Shield Insurance Scheme, Coverage for personal liability in travel insurance & travel legal protection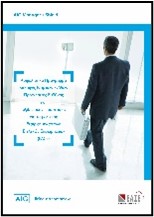 The Association of Chief Executive Officers (ACEO), in cooperation with AIG and with the specialized "Manager's Shield" Program, provides exclusively to ACEO members, the "Directors' & Officers' Liability Insurance" (D&O) at a preferential price. The Program offers special coverage beyond what is usually provided in corporate or personal insurance packages.
Private Retirement System Programme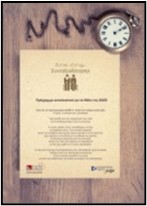 Aiming to ensure a quality standard of living for its members, the Association of Chief Executive Officers (ACEO), in collaboration with Evropaiki Pisti (European Reliance), provides the "Private Retirement System" Programme. This is a private pension scheme that works with the method of planned savings and the payment of a lifetime pension at a predetermined date, while the credit card "Life Card Credit" and the ONE CALL 18123 service are also provided.
Pension Planning – Pension needs study scheme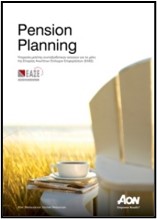 In cooperation with Aon plc and through the personalized "Pension Planning" programme, ACEO members are offered the possibility of an integrated financial plan. By using the realistic view of the financial flows and the integrated assessment study of their pension needs as the main tools, a proper planning may be possible. "The Life Planning" is an additional service provided at a discount of 50%, further achieving a holistic approach.